Mobile App Strategy: Defining Your Target Audience
So you've got your funding and approval for developing a new mobile app, fantastic!
Perhaps you're still working on getting final approval to start your app project; that's an e
ven better time to start planning your app strategy.
Developing a comprehensive app strategy is a critical step in building a successful mobile app that your audience wants to use and that your organization can manage. Seek a mobile developer that offers a consultative and hands-on approach to developing your app. They'll act as an essential resource for refining your strategy during the development process. But also spend some time crafting a strategy now so that you can hit the ground running, making the most of your development time. A clearly defined strategy can also offer guidance for finding an app developer that offers the type of features, expertise and services needed to make your mobile project a success.
The next few blog posts will explore different aspects of app strategy, helping you build a cohesive plan for your mobile project. There are components that need to be determined before the app is developed and some important considerations for afterward.
Prior to kicking off your app development, you'll need to define your target audience, determine the goals of your app and pull together your available resources.
Defining your target audience is an important first step in creating a mobile app strategy. Design and build your app with your end-users in mind. The more detailed the description of your potential users, the easier it will be to create an app that matches their needs and desires. These details will help steer decisions related to app design, features, content and marketing.
Some questions to answer:
Will your app be reaching a new audience that you're not currently reaching? Or will the app be reaching a pre-existing audience?

Is this audience "tech savvy" and familiar with app technology, or will there be more of a learning curve to get them on board?

What are the demographics of your target audience? Think in terms of their age, gender, occupation, education, location and socioeconomic status

What's important to them?

What problems do they have that your app can solve?

What will motivate them to download your app and then use it?
Pulling this information together now will help inform a host of other decisions related to building, launching, marketing and maintaining a successful app for your organization. What other factors do you think should be taken into consideration when defining the audience for your app?
Stay tuned for the next post in this app strategy series that'll discuss app goals and how they relate to features, functionality and app design.
Tags:Strategy Tips & Tools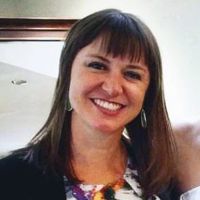 Sunny S
Sunny has been working in mobile and location-based technology since 2008, specializing in marketing, business development, and project management. She lives in Denver with her husband and kitten, where she enjoys outdoor adventures and craft brews.
---
Related Posts
---