Mobile App Strategy: Resource Planning
Defining a clear strategy is critical to ensuring a successful mobile project. Once you've defined your target users and determined the goals of your app, it's time to turn to resource planning.

Regardless of whether you build an app internally or hire an app development company, your organization will need to provide different types of resources to get the app planned, built, launched and maintained. It is a common misconception that once an outside developer is hired, that the work within an organization is done. Hiring the right vendor is just the first step. Every developer will provide different types of services so it is important to understand up front what is included and what will still need to be done by your company.

You know the saying, "Rome wasn't built in a day." and neither are apps. Developing your app is a process that will require time and input on both sides. Usually an app developer will provide the technological know-how but it is also extremely helpful to find a vendor that provides a dedicated project manager to lead you through the development process.

For resource planning, consider the following items in terms of who is responsible for these elements and what budget is required -
Graphics - Who is responsible for creating the graphics for the app? App graphics can include the home screen and other "pages" of the app as well as app launch icons that are submitted to the app stores.
Content - What content will the app include? Who creates it? How will it get into the system? From outsourcing content to building an API for funneling existing content into a new app, there a lot of options for this and they range widely in the time and cost needed to implement them.
Marketing - Who will be responsible for marketing the app? Does your organization currently have the bandwidth and budget to market your app or will you need to look into adding resources to handle it?
Project Management & Approval - Who is the main point of contact for the app project? Who will be in charge of reviewing and approving the app before it can go live in the app stores?
Take some time to think about the folks and information you have access to within your organization and get them on board with the app project as soon as possible. Having your resources planned out ahead of time will help you hit the ground running once it is time to kick-off the app development process.

Having a comprehensive strategy in place prior to embarking on app development will certainly help to ensure the success of your project, but there's much more to it than just that. Once your app has been built and submitted to the app stores, app launch and marketing activities will commence and attention will shift to maintaining your app, monitoring analytics, building your app audience and driving user engagement. We'll be exploring these other important app strategy topics so keep an eye out for future blog posts.
Tags:Strategy Tips & Tools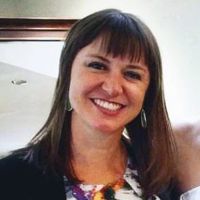 Sunny S
Sunny has been working in mobile and location-based technology since 2008, specializing in marketing, business development, and project management. She lives in Denver with her husband and kitten, where she enjoys outdoor adventures and craft brews.
---
Related Posts
---