How to Choose the Right Mobile Developer
Tuesday, September 5, 2017
Once you've decided to get a mobile app for your organization, the next step is finding the right partner to make it a reality. Choosing the right vendor will make all the difference in getting a mobile application that will fit your needs and grow with your organization. The developer you choose to work with will affect everything from the kinds of features and support you get, to the cost and ongoing maintenance of the app.

In your evaluation of potential developers, try to find a vendor that will offer you reliable software, as well as results-oriented and responsive service. The right mobile developer will offer a good balance of product and service offering along with a price tag that will work with your budget. When analyzing different mobile developers consider the following factors that will affect the overall success of your mobile project -
Experience - When was the company founded; have they been around for awhile? Be cautious about working with a fly-by-night developer that doesn't have a reliable track record of developing and supporting apps for a sufficient amount of time. Mobile technology is always evolving and it is not a cut-and-dry industry, so experience is important when it comes to understanding the nuances of different operating systems and implementing updates when newer versions are rolled out by Apple and Google.

What kind of apps has the vendor developed and what organizations have they worked with in the past? Download and review some of their previous apps and speak with client references. The vendor's past portfolio of work is an effective first step in weeding out developers that don't have the experience needed to successfully build the type of app that you're looking to develop.

Software Platform - When it comes to mobile development, there is a full spectrum of options, ranging from fully custom development to strictly templatized formats that offer limited customization, all with price tags to match. If you are looking at a pre-existing platform (as opposed to bespoke development work), inquire about obtaining a "demo account" to see how the platform works and its ease of use before hiring the developer.

Some things to look for in regards to the platform -

Flexibility & Customization - does the platform offer the ability to customize your app to your branding and specifications? Will your app look just like other apps already available or will it reflect your unique needs?

Supported Devices - In order to reach your audience wherever they are, regardless of the type of device they are using, look for a mobile solution that offers native apps for iOS devices (iPhone & iPads) and Android devices, as well as a responsive web version (for notebook & desktop computer users).

Content Control - Will the content of the app be static or dynamic? Static content will be quickly outdated and will not keep your audience engaged, so the ability to have dynamic content is an important consideration. How will content be updated? A back-end content management system (CMS) should be easy to use and provide the ability to update your apps and responsive website (if that's a component of your project) seamlessly without double entry.

Can more than one user get into the CMS at the same time? Does the CMS offer tiered administration or access levels? This type of functionality can help your organization decentralize content entry and maintenance across multiple parties while also enhancing quality control and accountability. When it comes to content management, you might also be interested in utilizing data imports to get your apps populated with content prior to launch, APIs to connect the platform with a pre-existing website CMS, or using RSS, XML or other types of feeds to keep content fresh.

Feature Set - What kind of features are you interested in including in your app? What is being offered out of the box by the vendors that you're considering? Will some of your desired features require customization that is not included in the standard service offering? Based on the goals of your app and the needs of your target audience, as well as your evaluations of other apps currently available in the market, jot down a list of desired features to use as a guide when reviewing the feature sets offered by different mobile developers. Full multimedia support, social media integration, topic or location-based push notifications, integrated mapping and location-based features, digital coupons, polls and voting, monetization and advertising options, "report a problem" submissions and support for user-generated content, are just a few of the different types of features offered by developers that you might be interested in including in your app.
Learn how your organization can benefit from an app.
Speak with one of our mobile experts today.
App Development & Training - Ask questions to understand how the developer will work with you during the development and ongoing maintenance of your project. Some considerations include -

What is the development process?

Will you have a dedicated project manager?

What resources will be required on your side to get the app developed?

How often will you meet to discuss your project?

Will you receive live training on the software or have access to online help resources such as training videos?

Will you be able to test your app before it is submitted to the app stores?




Full Product & Service Offering - Outside of just the initial development of your app, what else is included? Working with a full service agency that offers a variety of support after your app is launched will help ensure that it continues to work optimally over time.

App Store Submission - Who's responsible for submitting your applications to the app stores? App submission can be a lengthy process so working with a developer that covers this aspect of the process will be beneficial.

App Updates - Are app updates included as part of the service? Apps that include things like social media or Google Maps integration will require incremental updates to ensure that those third party add-in components continue to work. This is in addition to general app updates that are required when new operating system software is rolled out on the iOS and Android platforms.

Analytics - Once your apps are developed and live in the app stores, you'll want to know how many people are downloading them and how they are being used. At a minimum, look for a platform that includes basic analytics and reporting software. If you imagine your organization being more data driven in analyzing user behavior, find out what kind of statistics are offered. This could include drilling down to see which specific content is most popular, which features are being used the most/least, and the user paths throughout the app which will help you to make educated decisions for future app updates and content additions.


Budget & Timeline - Lastly, the cost of the mobile solution and the overall time required to develop it are two major considerations when choosing a vendor. What are the payment terms? How long will it take to develop your app? What are the terms of the contract? Find a vendor that commits to meeting deadlines for the development of your project and fully understand the pricing of the services (including any upfront fees, ongoing maintenance charges or hidden costs) before signing on the dotted line.

Developing a mobile application is a complex undertaking. Your mobile development partner will help ensure that your new app meets the needs of your organization and audience, or fall short… Ultimately the success of your mobile project can hinge on what your vendor promises, provides and requires of you during the development and maintenance of your app.
If you're in the process of evaluating mobile developers, we invite you to see where we stand in these different areas. Contact us today to schedule a one-on-one meeting to learn how we might be the right mobile app developer to make your mobile project a success.
Tags:Strategy Tips & Tools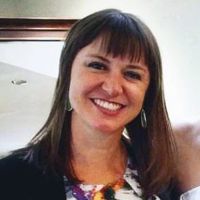 Sunny S
Sunny has been working in mobile and location-based technology since 2008, specializing in marketing, business development, and project management. She lives in Denver with her husband and kitten, where she enjoys outdoor adventures and craft brews.
---
Related Posts
---