Introducing zNewsroom
Monday, September 18, 2017
For over 10 years Bar-Z Mobile Development has been a trusted partner helping organizations connect with audiences with our customized native apps and mobile solutions. We pride ourselves on offering solutions that deliver location-based, interpretive and interactive content to audiences on the go. Over time, we have partnered with all types of publishers, broadcasters and media companies, as well as civic and tourism organizations, non-profit associations, museums, parks, universities and more.

We've learned a lot through the years. We've learned that newspapers have vastly different goals for their mobile solutions than chambers of commerce. Broadcasters and national parks each have distinct needs. Media companies and universities face different challenges. We've learned that while all types of organizations and their audiences can benefit from mobile apps and websites, the problems and solutions are unique across industries.

Welcome to zNewsroom

zNewsroom was born out of the idea that a one-size-fits-all approach is not necessarily the best fit for our clients. It is a new division of Bar-Z Mobile Development that is focused entirely on meeting the unique needs of publishers, broadcasters and media companies. With zNewsroom, we're excited to offer unparalleled access to our industry specific insight and features which includes an emphasis on mobile audience development and revenue generation strategies. zNewsroom delivers the type of deep industry expertise that you would find at a boutique software development shop but backed by the powerful Bar-Z Mobile Development platform and support team.

Ready to learn more about zNewsroom and what it can offer your organization?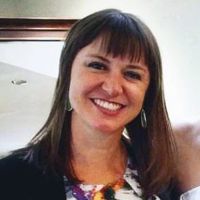 Sunny S
Sunny has been working in mobile and location-based technology since 2008, specializing in marketing, business development, and project management. She lives in Denver with her husband and kitten, where she enjoys outdoor adventures and craft brews.
---
Related Posts
---