iOS 11 Offers Big Gains in Productivity, Features & Some Other Cool Stuff
Thursday, September 28, 2017
While the beginning of fall may inspire thoughts of cooler weather and pumpkin spice lattes in some, as a mobile development company, the end of summer means that we're eagerly anticipating Apple's new hardware and software launches. The unveiling of the much heralded iPhone 8 and iPhone X happened earlier in September. Now we're shifting gears to analyzing what the new iOS 11, which launched September 19, means for developers and users.

If you're an iPad Pro user, iOS 11 is going to take your device to new heights. As more and more people turn to tablets as their main computing device, steering away from notebook computers, iOS 11 helps to make that goal a reality. iOS 11 offers big gains in terms of iPad productivity. First it offers access to an app dock, like a Mac, that is always available and accessed by swiping up. All apps will appear in a multitasking grid making it so much easier to switch between apps. New drag & drop capabilities allow apps to launch in a split screen mode, enabling you to transport items across apps - text, photos, hyperlinks, files, and more - which removes unnecessary steps when using an iPad for productivity. The iPad Pro also gets enhanced functionality with Apple Pencil, a unique and useful document scanner feature, and new keyboard shortcuts. All of this means that an iPad Pro could now be a real viable laptop replacement.

We were excited to see that Apple is taking a deep dive into the augmented reality waters with iOS 11 and their new ARKit framework for developers. ARKit utilizes the iPhone's camera for real-world positional tracking, allowing the development of iPhone and iPad applications that layer the digital on top of the real to create new immersive experiences. One really notable thing about Apple's foray into augmented reality with ARKit is that it essentially creates the largest AR platform in the world by bringing this tech to the millions of iPhone and iPad devices already in the market. We can't wait to see what kind of interesting applications start popping up with these new advancements.

Some iOS 11 features are specifically geared towards the new iPhone X device, including;
Fun Animoji which track muscle motions in your face to create animated emoji

The much lauded Face ID (facial recognition software) replaces Touch ID (the biometric sensor)

New portrait lighting options for the Portrait Mode photo setting uses machine learning and the dual-lens, depth sensing camera to create a variety of unique lighting options to enhance photos.
Talk about high tech!
For the older iPhone device users out there, iOS 11 delivers updates that offer streamlined functionality and some new features that give popular standalone third-party apps a run for their money. Some of our favorites include a revamped all-in-one Control Center and seamless iCloud syncing for iMessages. This change means that your iMessage conversations won't be eating up memory space, and when you delete a conversation on one device, it will disappear on all of your other devices. The new Apple Files app consolidates access to files from multiple cloud services - iCloud, Google Drive, Dropbox and more.

Apple Maps gets smarter with 'lane assist' which helps it to catch up a little more with Google Maps. It now includes speed limit notifications and indoor mapping of hundreds of airports and malls around the world. It has certainly come a long way since its abysmal debut five years ago. Speaking of driving, it was interesting to see that Apple is introducing a Do Not Disturb While Driving feature that turns on automatically when you start driving a vehicle. It shuts off notifications while driving, can be overridden if you're a passenger, and offers an "urgent" override option as well.

Siri now sports a new more-natural sounding voice, and you can choose between male and female voice options. S/he's also smarter with boosted "contextual learning" based on what you read in Apple News or Safari. "Deep learning" from the power of 375 million iOS devices allow things like quick translations to other languages.

Apple has taken some cues from other successful apps currently in the market with a few of its new iOS 11 features. Move over PayPal and Venmo, Apple Pay is now offering peer-to-peer paying options with an app-free solution. In addition to new photo compression technology that reduces file size without loss of quality, there are some new photo filters, more natural skin tones delivered in portrait mode, and the fun new Bounce & Loop options for Live Photos similar to Boomerang by Instagram.

iOS 11 users will find an enhanced App Store that is marketed as being "designed for discovery". It puts additional focus on the best apps in different categories and features a "Today" section updated with new apps daily. Lastly, I'd like to give a shout-out to the enhanced Apple Music capabilities that enable you to share playlists, albums and stations with your friends.

As with any new OS rollout, there are usually some bugs that make it through beta testing. Apple released the first update, iOS 11.0.1 on September 26, which hopefully cleared those up. Apple continues to innovate with its new products and we're always eager to see where they'll lead the world next.
Tags:News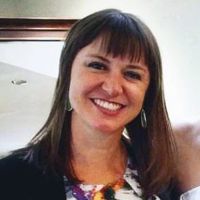 Sunny S
Sunny has been working in mobile and location-based technology since 2008, specializing in marketing, business development, and project management. She lives in Denver with her husband and kitten, where she enjoys outdoor adventures and craft brews.
---
Related Posts
---