Local Newspapers Still Play a Vital Role in Our Communities
Thursday, October 5, 2017
This week, October 1-7, 2017, is National Newspaper Week. As the climate for news coverage continues to shift and alternate sources of information proliferate, you may wonder, what role do local newspapers play in our communities today?

We are pleased to say that newspapers play a far more complex role in the civic life of communities than many Americans may believe. According to a 2011 Pew Research Center study, newspapers are still a vital source of local news and information in many different categories. Specifically, among all adults, newspapers were cited as the most relied upon source or tied for most relied upon for crime, taxes, local government activities, schools, local politics, local jobs, community/neighborhood events, arts events, zoning information, local social services, and real estate/housing.

Local newspapers shine a light on communities, allowing residents to see them more clearly, so they can live more fully. Newspapers have the power to pull a community together, helping to educate and connect. When you hold your local newspaper in your hands – whether in print or on a mobile device – you hold a powerful tool to inform and inspire.

For centuries in towns and cities across North America, local newspapers have served as the voice for the public good and as a powerful connection between citizens and the communities around them. After over 10 years working closely with publishers across the country, we can attest to the unwavering commitment that newspapers have to serving their communities, even as technology and audiences continue to evolve.

Not only do newspapers deliver news, as they always have, they are evolving to meet the needs of their unique markets and audiences in new ways. From creating mobile apps that serve as portals so that other organizations such as economic development groups, merchant associations and medical services are more accessible to local residents, to enabling citizen journalism, newspapers continue to innovate. By enabling better communication in their communities and farther reach for their editorial content and advertisers' messages, each one is helping their communities connect and grow through mobile technology.

This National Newspaper Week, we take time to salute the dedicated professionals who work hard to bring you the news.

In this digital age, the newspaper audience has never been greater, with millions reading in print, online or via mobile. No matter the medium, those millions of readers rely on their local newspaper.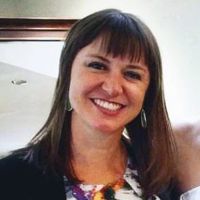 Sunny S
Sunny has been working in mobile and location-based technology since 2008, specializing in marketing, business development, and project management. She lives in Denver with her husband and kitten, where she enjoys outdoor adventures and craft brews.
---
Related Posts
---