Passport 2 Midland Connects App Users with the Business Community
Tuesday, December 12, 2017
The new official app for Midland, Texas, Passport 2 Midland, is now available as a free download on Apple and Android smartphones and tablets. The Midland Chamber of Commerce partnered with zCivic, a division of Bar-Z Mobile Development, to create the comprehensive community resource. The app combines features and content from the City of Midland, the city's destination marketing organization, VisitMidland, Midland Health, the Permian Basin Apartment Association, the Midland Development Corporation and Pioneer Natural Resources.
With this collaborative model, the app provides a one-stop shop for everything Midland. It is designed to appeal to both visitors and residents alike, and is the first app of its kind for the area.
The app features a wealth of local business information encompassing professional services, shopping, dining, lodging, attractions, real estate, auto care, health services and more. The Midland Chamber of Commerce partnered with zCivic to help spearhead the project.
We've been exploring how we can best provide mobile content that benefits our members and community. This was the perfect fit. By partnering with multiple entities, we are able to offer a tremendous amount of content all in one place.
Nellwyn Barnett, EVP for the Midland Chamber
In addition to providing local businesses with advertising and promotional opportunities to reach consumers, the project is designed to help the chamber of commerce generate non-dues revenue to support other chamber initiatives that strengthen the local economy.
Tourism and corporate events related to the area's oil and gas industry play important roles in the local economy so drawing in VisitMidland, the community's destination marketing organization, was a natural fit to help provide focused content for visitors. Due to Midland's central location between El Paso, eastern New Mexico, the Texas Panhandle, San Antonio and the Dallas-Fort Worth Metroplex, Midland hosts many tournaments and playoff games each year across multiple sports that drives sports tourism in the area. The new Midland Convention Center also has a dedicated section with information designed to help meeting and event planners when researching potential venues.
"We are excited to be part of the Passport 2 Midland app that has everything to meet the needs of visitors to our city. It will be a guide to help them get the most out of their experience in Midland and allow them to understand there is so much to do and see here, that they need to return and visit often," said Brad Barnett, EVP of Tourism and Facilities for VisitMidland.
The Midland Development Corporation is focused on growing and diversifying Midland's economy by recruiting new industries and assisting in the expansion of existing businesses. The economic and demographic data it is providing through the Passport 2 Midland app will help disseminate information about Midland's robust business climate.
"Being involved in an app platform is important for the Midland Development Corporation, because more than half of all internet traffic comes from mobile devices," said Midland Development Corporation's board chairman, Brent Hilliard. "We are excited about this new opportunity to share with a broader audience."
The City of Midland is utilizing the app to increase civic engagement by offering residents access to a variety of city services and information. Users will find links to report a pothole or stray animal, request a code enforcement officer, access bill pay services, and learn about their city council. The app offers access to watch city council meetings and read records of meeting agendas and minutes.
"We are always looking for new ways to foster two-way communication with residents. The City of Midland is excited about the new features the app will provide for citizens, including the ability to request services directly from their mobile devices, said Elana Ladd, Public Information Officer.
The app content is rounded out with a community events calendar, local news, information about area schools, and deals and digital loyalty cards for local businesses. The official Passport 2 Midland app is designed to have broad appeal with valuable information and features for all users.
See how these organizations are working together to connect their community through mobile.
Tags:Client Stories Inspiration News zCivic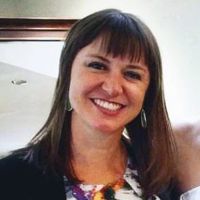 Sunny S
Sunny has been working in mobile and location-based technology since 2008, specializing in marketing, business development, and project management. She lives in Denver with her husband and kitten, where she enjoys outdoor adventures and craft brews.
---
Related Posts
---