The 4 Pillars of a Successful Mobile App
Wednesday, March 21, 2018
Bar-Z Mobile Development has built and deployed over 600 mobile apps. We've learned a few things along the way about what makes an app successful once it is released and want to give you the highlights. If you or your community are considering going mobile, make sure you have our four pillars of success in place!
1) The app has to function.
This one seems obvious but we know that going mobile can be a very exciting prospect, especially for communities and businesses that are still reliant on print-only avenues. Often that excitement can cause clients to skip the very important step of doing their research. When you partner with an app development company make sure they can deliver an app that works toward YOUR goals as a community or business. Make sure that they have delivered similar apps in the past with good working results. If we might make a recommendation on this front, as I may have mentioned, we've done this over 600 times. That being said, there are many considerations when evaluating mobile developers. If you need a little more help with the research, we've written all about it here.
2) The app needs content and care.
In this day and age of open APIs, content is easier and easier to come by but relevant content, curated with love, is as rare as it ever was. In order for a mobile app to be successful for a community of users the content has to be relevant and more importantly, it has to stay relevant. One thing that we have seen time and time again is how quickly a client's excitement as well as a user's can be turned into frustration by stale content. Bar-Z uses in-house content curators and partnerships with cities, chambers of commerce, departments of economic development and more, to ensure that content stays relevant to the local community. For a little more information on building a content strategy read our full post here.
3) The app has to make financial sense.
Creating a mobile experience for your audience is an investment. We know because it's our entire business. If an app is going to work for a community or a business it has to make financial sense. There are various ways to monetize an app even without an e-commerce component. When we started building apps we decided to do so with a service mindset. When you partner with Bar-Z Mobile Development you don't just receive a mobile product, you also receive guidance and best practices for incorporating monetization strategies into your app. We discuss openly and honestly the best strategies we have found to ensure that your app pays for itself AND provides value to your user base. Apps are fantastic marketing tools as well so don't despair if you aren't directly selling to your users, there are plenty of ways to make an app work for you. From enhancing your brand and increasing exposure to your product offering, to creating a feedback loop and community of brand advocates, mobile apps have the opportunity to create value for a company outside of direct revenue generation. Stay tuned as we'll be covering ideas for app monetization and how to create a monetization strategy in an upcoming post.
4) The app needs a marketing strategy.
As I just mentioned, apps are great tools for marketing. The exposure you can provide with a fully mobile experience is invaluable. Trends show that mobile is not just the future of marketing, it's also the present, with the average adult spending 5 hours per day on their phone and looking at apps about 92% of the time. Because of this, the value of your app increases with every user. Doing a little to increase your app's visibility can go a VERY long way. Bar-Z makes a point to meet with each and every client to discuss a marketing strategy both pre and post app launch to ensure an app's success. If you are considering going mobile, it's worthwhile to think about how you want to position your new mobile experience on social media, any websites you might have and any partnerships or traditional media available to you. This all starts with app store optimization to help your app be found in the app stores, and developing an app launch strategy. To learn more about those topics, checkout our previous blog posts on how to choose effective keywords and how to "Launch Your Mobile app Like a Pro".
The 4 Pillars of Mobile Success are something we cover with all our clients to ensure that they have the tools to succeed and are looking at their mobile project holistically. If you've been thinking about going mobile but are worried about too many moving parts, reach out to us for more information. We know from experience how to make your vision a reality as well as a success.
Tags:Strategy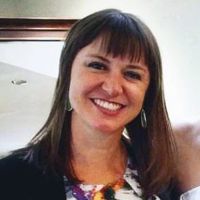 Sunny S
Sunny has been working in mobile and location-based technology since 2008, specializing in marketing, business development, and project management. She lives in Denver with her husband and kitten, where she enjoys outdoor adventures and craft brews.
---
Related Posts
---