Discover Northwest Houston Unifies a Dispersed Community
The official app of the Spring, Klein and Cypress Creek Communities is working to unify a large and diverse area of Northwest Houston, Texas. Discover Northwest Houston is a newly launched zCivic app developed in partnership with the Houston Northwest Chamber of Commerce.
The Spring-Klein and Cypress Creek Community is located 20 miles from Houston's central business district, and is one of the fastest growing areas in the region. The northwest region has operated primarily as an unincorporated area within Harris County without the benefit of town hall, mayor or main street. The Chamber of Commerce has partnered closely with county commissioners, elected officials and community organizations to fill the void by working to improve the area for both businesses and families. Discover Northwest Houston is one more way that the chamber is working to serve the Northwest Houston community. It provides a central resource of local information, opportunities for businesses to reach new customers, and a way for county officials to communicate important news to residents.
The app and responsive website engages users with multimedia business listings, coupons/deals, social media integration, news, weather, events and interactive features. The community has already responded positively by sponsoring blocks of information within the app. Harris County Precinct 4 is a community partner, using the app to extend its communications beyond its current use of a website, newsletter and social media. They will also utilize occasional "push notifications" for important county communications that the public would want to know.
According to Commissioner Cagle, "Precinct 4 searches for new and innovative ways to serve its constituents. The Houston Northwest Chamber provides dynamic leadership and service for a large segment of Precinct 4's constituent business community. It is only natural then that the precinct would desire to partner with the chamber in providing an app that has the potential to expand our communities' access to county services."
"As of July 25th, residents and businesses will want to download the free app and begin to use it. Then its value will be very apparent!"
Hannah Beard, Marketing Manager at the Houston Northwest Chamber of Commerce
Houston Northwest Medical Center and Houston Methodist Willowbrook Hospital have both invested in portals within the app. According to Tim Puthoff, CEO of Houston Northwest Medical Center, "Being able to provide our community with a tool that allows them to discover the available resources in our area, especially when it comes to their health, is extremely important to our organization. Through the Discover Northwest Houston app, people can easily find and support a local business to meet their needs. Houston Northwest Medical Center has been providing quality healthcare to our community for over 45 years, and just as healthcare has advanced, so has technology. I'm proud to be able to stay at the forefront of both through our hospital's acute capabilities and the new Discover NW Houston app."
The Houston Northwest Chamber of Commerce has been at the forefront of helping area businesses to connect, grow and thrive since it was founded in 1974. Realtors, restaurants, salons, tourist attractions, senior communities and other businesses that people seek in northwest Houston will be listed and searchable within the app.
"Our goal," says Barbara Thomason, president of the Houston Northwest Chamber of Commerce, "is to make this THE APP for the Northwest Houston area and for it to serve as the central source of information."
In addition to helping residents, visitors and local businesses connect to drive economic growth in the region, the app will also provide an effective way for users to get crucial community news.
"We realized in the aftermath of Hurricane Harvey that there were many good sources for information, but there were a number of different places one had to go to access it. It is our goal to be able to push out emergency communications as well as valuable community news specific to the Northwest Houston region," adds Thomason.
Tags:Client Stories Community zCivic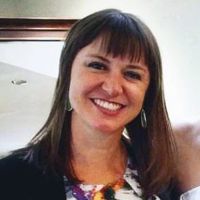 Sunny S
Sunny has been working in mobile and location-based technology since 2008, specializing in marketing, business development, and project management. She lives in Denver with her husband and kitten, where she enjoys outdoor adventures and craft brews.
---
Categories:Chambers of Commerce
Related Posts
---