Mobile-Centric Digital Experiences Drive Travel & Tourism
Travel matters - to our economy, businesses and personal wellbeing. Not only can travel strengthen our communities, travel can strengthen families, foster hometown pride, and build bridges that connect us with one another.
The way we travel has always been influenced by technology. From the golden age of rail travel to the development of the U.S. highway system and growth in auto ownership, to the evolution of the airline industry and the rise of the internet, technology has given us the ability to travel in new ways. Today, mobile is the technology that is changing the way we travel.
Twenty years ago, if you were planning a trip, you might call up the local CVB in the destination of your choice and get a paper visitor guide mailed to you. Today, you're much more likely to turn to your smartphone to research and plan a trip. Indeed, 48% of people in the U.S. are comfortable researching, booking, and planning an entire trip to a new travel destination using only a mobile device.
Offering a mobile-centric digital experience is crucial to driving tourism these days, and apps offer the optimum combination of features and convenience. Engaging multimedia, GPS-activated tours, dynamic content and topical push notification services are just a few of the many features that native apps use to help inspire, promote and market destinations to today's travelers. When you consider the many ways that mobile apps are adept at aiding travelers, it's no wonder why they're the go-to solution for supporting the travel industry. A mobile destination guide app -
Markets destinations to a wider audience & grows tourism

Supports visitors with dynamic up-to-date listings & GPS maps

Shares important information, tips & itineraries

Promotes local businesses

Inspires visitors with multimedia content & photo galleries

Engages users with interactive features & push notifications

Builds long-term connections with social media integration
Our zCivic division works with all types of tourism organizations, offering them the tools they need to support tourism using mobile technology. Newcomb, NY is the "Heart of the Park" in the Adirondacks of Upstate New York. Their new Experience Newcomb app offers visitors a complete resource to aid in pre-trip planning and on-the-ground support, with a special section devoted to the town's unique adventure patch program that encourages the young and the young at heart to get outside, explore the sites and finish certain activities to earn patches. Maryland Civil War Trails, developed by the Maryland Office of Tourism, allows users to discover the people, places and stories of Maryland's pivotal role in the Civil War. Detailing 225 sites, museums and battlefields along three scenic drives and one dramatic walking tour, the app packs a punch of information in an easy-to-use format.
Meeting the needs of foreign-language speakers is also a consideration for a lot of destinations. The Lake Charles / Southwest Louisiana Convention & Visitors Bureau uses its Lake Charles Historic Tour app to provide interpretive content and videos about the city's Charpentier Historic District in multiple language options, including English, French, Spanish, German and closed-captioning.
Every destination has a story to tell. Sharing the natural features, unique businesses, history, and more using engaging media can help to inspire visitors to use their precious travel time at your destination. Offering interactive content, social media integration, GPS mapping and other mobile-centric features can ensure that their trip is easy and memorable. When revisiting your destination marketing strategy, consider upgrading or introducing a new mobile solution to meet your visitors and potential guests where they are - on their smartphones.
See how other CVBs, destinations and tourism organizations are using mobile to drive travel & tourism.
Tags:Inspiration zCivic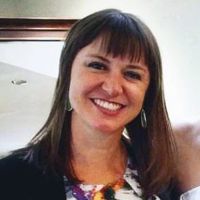 Sunny S
Sunny has been working in mobile and location-based technology since 2008, specializing in marketing, business development, and project management. She lives in Denver with her husband and kitten, where she enjoys outdoor adventures and craft brews.
---
Categories:Main Street Organizations Parks & Attractions Tourism & CVBs
Related Posts
---