Municipalities are Thinking Bigger to Evolve Their Mobile Strategies
Tuesday, September 24, 2019
Cities have been looking to apps over the last 10 years as a way to increase communication and connection to citizens in the preferred mobile format. While there are certainly many benefits to creating a municipality-focused app (and we still do develop them) cities are now starting to think outside the box towards developing mobile solutions that maximize user appeal and development resources through a community partner approach.
Before we get into the nuts and bolts of what that type of mobile strategy entails, lets briefly take a look at what a well-developed city app might offer.
Many municipality mobile solutions offer a sub-set of functionalities and focus such as a 311-style app designed to help users report issues and navigate city services, a tourism focused app, or even apps that cater to specific departments and topics such as parks and rec, local elections or news alerts. Ideally a city's app would cover all of these bases to really meet the diverse needs of residents while also supporting municipal goals.
Marketing your quality of life initiatives and making your city services more accessible
Empowering residents with dynamic "Report a Problem" features
Increasing civic engagement with information about elections and access to the city council
Influencing public safety and emergency preparedness with alerts and resources
Supporting your tourism initiatives and encouraging economic development
Enabling all of your city departments to join a single valuable app
Essentially any mobile solution should allow a city to communicate quickly and effectively with its citizens. Features such as topic-based push notifications allowing users to get the specific information they're interested in receiving, support for a broad array of content types and social media integration all support that goal.
What many cities and towns are starting to realize is that mobile can create an even larger opportunity for supporting their communities. A Community Portal is a unique mobile strategy that offers civic organizations a revolutionary way to lead the charge in developing the "Official Mobile Solution of the Community".
Increase the Value, Increase the Audience
Content and functionality are of utmost importance when it comes to attracting and retaining app users. Digital distractions and competition for users' limited attention spans is at an all-time high, which means that mobile developers must focus on creating value to standout. Increasing valuable app content, functionality, marketing reach and potential audience size with a comprehensive app can be done by incorporating partners from across a community.
A Community Portal mobile solution, encompassing apps and a responsive website, enables all of the major organizations throughout the community - the city along with the local chamber of commerce, county government, convention and visitors bureau, school district, main street or business improvement district, attractions and more - to all get involved in developing a single, unified mobile solution.
Mobile app content can be used to inform, educate, entertain and offer utility. By increasing the breadth of your content, cities can in turn increase the overall value a mobile solution offers an audience.
Each community partner works to add valuable content and include useful features that appeal to diverse users, which can then be structured in autonomous "App-within-an-app" sections and/or integrated into a more holistic, topical approach. An online content management system offers 24/7 access to the admin platform so each organization can create and manage its own unique content.

Use Mobile to Support Economic Development
Mobile initiatives can support the growth of a city and a Community Portal expands on this opportunity. It's true that small businesses are the backbone of any community, and mobile solutions can offer a flexible tool belt to support their success and encourage economic development. Video, audio and photo galleries, GPS mapping and location-based services, social media integration, event calendars, and digital loyalty programs can all be used to engage and connect consumers with local businesses as well as support tourism initiatives. When municipalities partner with the local chamber of commerce, main street or downtown association, BID, EDC and tourism organizations, cities invest in the economic prosperity of the community through the power of mobile.

Combine Funding and Increase Marketing Capabilities

Creating a comprehensive Community Portal mobile solution is an effective strategy, particularly for smaller communities. Community partners can pool resources to help manage app development and maintenance costs, reducing budget implications for all of the participating organizations. An overarching marketing plan can be created and distributed to all of the partners. We recommend that our clients determine a central branding and style guide to ensure a consistent look and feel across media. Producing a starter packet of promotional graphics, templates, sample copy and press releases to be used for PR, social media, advertising, event marketing, newsletters, community publications and so forth will help partners implement marketing initiatives in a timely, streamlined fashion. Launching and promoting the app in a concerted manner creates a broader marketing approach that reaches across the community, producing more app downloads.
Customize to Fit Each Unique Community
Every community is unique so the mobile solution partners, participating organizations and needs of app users will vary from place to place. Municipalities are in a unique position to develop a successful app by leveraging its highly developed understanding of local citizens and longstanding relationships with community organizations as a starting point. For municipalities considering developing a new mobile solution, we encourage them to broaden their horizons to create the Official App of their area with a Community Portal.
Through our civic-focused division, zCivic, we have enabled cities across the country to connect organizations, businesses, residents and visitors to support and improve their entire communities through the power of mobile. Interested in getting an inside look at what some of these cities are doing with their mobile Community Portals? Download our white paper that profiles the communities of Granbury, Odessa and Orange County, Texas and learn how these cities have embraced mobile to solve challenges and take their communities into the future with this revolutionary mobile strategy.
Learn How the Cities of Granbury, Odessa and Orange, TX are Using Community Portals to Evolve their Mobile Strategies.
Tags:zCivic Community Strategy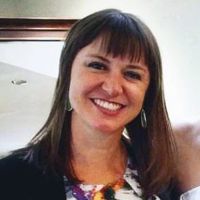 Sunny S
Sunny has been working in mobile and location-based technology since 2008, specializing in marketing, business development, and project management. She lives in Denver with her husband and kitten, where she enjoys outdoor adventures and craft brews.
---
Categories:Municipalities
Related Posts
---