Using Your App to Communicate Important Information
In times of uncertainty, proactively providing timely news is crucial to helping your community stay informed and equipped with the information they need to stay safe. With the COVID-19 virus situation growing in seriousness, your community or organization may have important updates to share as the situation progresses. Luckily, your mobile app can provide an easy and effective way to quickly deliver information to audiences.
The Bar-Z Mobile Development platform offers several features that can be used to support your information dissemination efforts.
Dynamic content and formatting enables you to create feature articles and publish them instantaneously to the app. Keep your community informed about any decisions made regarding quarantines, testing locations or other updates as they happen. Use "Suggested ordering" as the default display option to control placement so these blocks of information appear at the top of the screen, ensuring users see your announcements directly upon launching the app. Banner ads can also be used creatively as a way to garner attention and deliver information front and center regardless of where users are scrolling in the app. Link these to an internal feature article or external web resource.
Push notifications enable you to send out timely announcements directly to your users. Using the platform's integrated Google Firebase Console, you can send out cloud messaging to app users with a variety of settings. Add sound to your notification or insert an emoji graphic to better get your users' attention. Connect the message to a specific node so that when users tap the notification, the app opens directly to the linked content such as a feature article with information.
As breaking news continues to be announced, your app can be used as an effective tool to support your community. Have questions about how any of these features work? Please contact us today so we can help you utilize your mobile solution in the best way possible.
Tags:Tips & Tools Strategy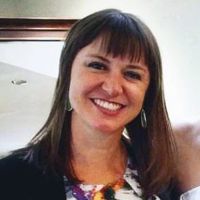 Sunny S
Sunny has been working in mobile and location-based technology since 2008, specializing in marketing, business development, and project management. She lives in Denver with her husband and kitten, where she enjoys outdoor adventures and craft brews.
---
Related Posts
---