How Southwest Louisiana is Connecting through Mobile
Thursday, August 30, 2018
Southwest Louisiana is home to Lake Charles and five parishes including Allen, Beauregard, Calcasieu, Cameron, and Jefferson Davis. This broad region provides residents and visitors with many things - a rich culture, fantastic food, exciting festivals and events, unique attractions, a vibrant business community - and now it can add a comprehensive mobile app to the list.
The Official App of Southwest Louisiana, SWLA Connection, is offering a new way for residents, visitors, businesses and those looking to relocate to connect throughout the region. SWLA Connection allows everyone to explore the region's rich culture and find places to eat, play, stay, do, learn, save and explore Southwest Louisiana like never before!
The app was launched by the Chamber SWLA and SWLA Economic Development Alliance as another initiative to connect their member businesses and the community at large.
"In today's workplace, we are mobile. With that in mind, the Chamber SWLA is adapting to meet the needs of our members though the development of the SWLA Connection app. This app – available for Apple and Android platforms – shares information with SWLA residents and newcomers on things to do, where to eat, places to shop, and, most importantly, how to connect with fellow Chamber SWLA members. Each Chamber SWLA member will have a listing which shares their location, phone number and website (if available). This provides an easy way to find future vendors and clients – anywhere- with a few taps of your fingers. This app strives to be a first stop when you need to learn anything about the goings on and businesses of Southwest Louisiana," said Tobie Hodgkins, 2018 Chair of the Chamber SWLA and SWLA Alliance Foundation Board.
In addition to providing local businesses with promotional opportunities to reach consumers, SWLA Connection combines exclusive content and features from a diverse array of community partners. The Port of Lake Charles, the Isle of Capri Casino Hotel Lake Charles, the Town of Iowa, Louisiana, Phillips 66, and Lake Charles Memorial Health System are all utilizing the app to connect with the community.
Phillips 66 and the Port of Lake Charles are both major employers in the region and looking to SWLA Connection as a way to connect the community with their organizations, sharing news, volunteerism stories, and employment opportunities.
"The Phillips 66 Lake Charles Manufacturing Complex is proud to partner with the SWLA Economic Development Alliance as a featured business within the SWLA Connect App. We are eager to share Phillips 66 articles and updates, community volunteerism stories, career opportunities and more with app users. By taking advantage of the latest technology and working collectively with the businesses in Southwest Louisiana we hope to add value for those who live and work here, as well as newcomers to our community," said Richard G. Harbison, Phillips 66 Lake Charles Manufacturing Complex Manager.
Keeping citizens connected with civic information was a major driver for the Town of Iowa, Louisiana to partner on the project.
"We look forward to using this app as a collaborating communication tool in conjunction with other SWLA communities. It will allow our citizens, and our expanding business base, to have another means of staying informed," stated Mayor Carol Ponthieux of the Town of Iowa.
Connecting app users with opportunities for fun is also an aim of the app; "things to do" and a community event calendar are featured. The Isle of Capri Casino Hotel Lake Charles is using SWLA Connection to connect app users to information about their gaming, Fan Club, promotions, tournaments and more.
We invite any organizations in the region that are interested in connecting with a larger audience through the SWLA Connection app to contact us to learn more. We're confident that as the app's content continues to expand, even more connections will be made throughout Southwest Louisiana.
Tags:Client Stories Community zCivic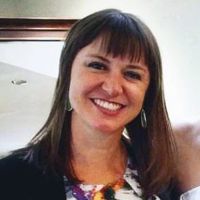 Sunny S
Sunny has been working in mobile and location-based technology since 2008, specializing in marketing, business development, and project management. She lives in Denver with her husband and kitten, where she enjoys outdoor adventures and craft brews.
---
Related Posts
---